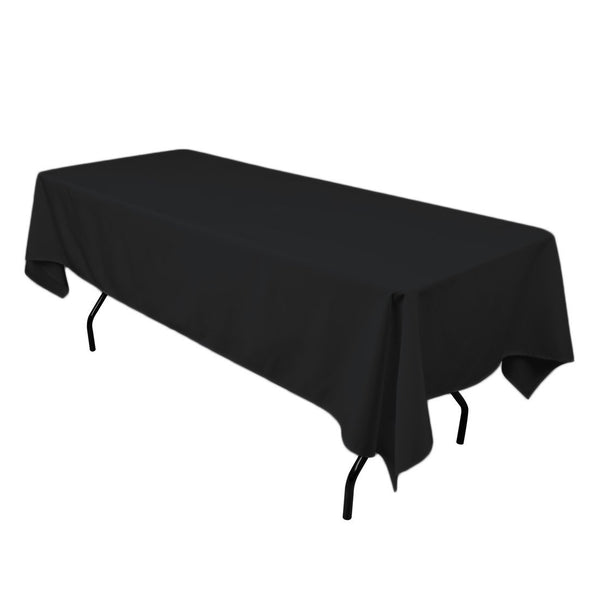 Measures 60" x 102"
Made of 100% Polyester Fabric
Seamless, one-piece design
Fold over Hemmed edges
Stain & wrinkle resistant, machine washable
  Our rectangular tablecloth features a seamless design making it ideal for use at various events such as weddings, birthdays, showers, dinner rehearsals, and simple family functions.
  Our tablecloths are made of woven polyester and are designed to be durable, wrinkle and stain resistant, and can be laundered countless times.
  The 60" x 102" tablecloth is one of the most popular sizes of table linen. This size can be used on a standard 4 ft. (30"x 48"), or 6 ft. (30"x72") banquet table. This tablecloth could also be used for many home dining tables of the similar size.